Galliani hints at Real Madrid snub?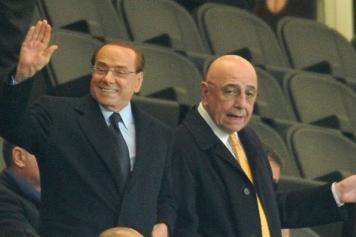 08 February at 09:00
Adriano Galliani's new life starts now. Last night in Gallarate (Varese), the ex-Milan general manager Adriano Galliani was the protagonist of an electoral campaign for his elections to the senate with
Forza Italia
.
"I TOLD EVERYONE NO" -
As Tuttosport affirmed (via SpazioMilan)
, during the presentation of the candidates of Silvio Berlusconi's party, Galliani said : "Real? For romantic reasons, I said no to all of the European clubs that tried to get me since my departure from AC Milan...".
Galliani left AC Milan alongside Silvio Berlusconi last summer as the ex-Italian prime minister sold the club to Yonghong Li (and his group of Chinese investors). Marco Fassone has since took over as the rossoneri general manager and Massimiliano Mirabelli is his sporting director. Galliani now seems focused on politics for the time being...
AC Milan have been doing much better of late as Rino Gattuso helped revive their season. They are coming off a 1-1 away draw to Udinese as they are set to take on SPAL this coming week-end. Gattuso will surely be hoping that his club keep getting positive results...