Galliani: "Matri? No one is coming in January'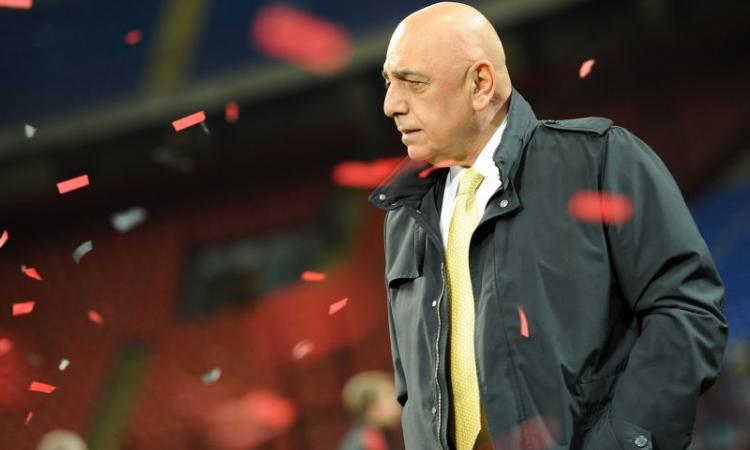 2010-17-11 - 17:15
".
Adriano Galliani was in the Milan Megastore, for the presentation of "with Milan in the heart," written by Carlo Pellegatti. It 'was an opportunity to talk about the Rossoneri, Ibra and the market: "Winning the derby was important, it was a good Milan. After the expulsion of Abate I went to the changing room, the player was crying, I was swearing. Then I went to a room, alone, until the final whistle. When I went to Barcelona for Ibrahimovic we talked about the derby; we said it would be nice to win it 1-0 with his goal in the Curva Nord. And so it was".
Fiorentina wll come to San Siro on Saturday night: "It will be a very difficult match because the national meet again on Thursday. Scudetto or Champions? The Champions League is always important, but after 7 years there is a great desire for the scudetto".
On the words of Ibrahimovic, who said he was ready to close his career with the Rossoneri, "Ibra strongly wanted AC Milan and I think it will be his last team. He has a contract until 2014, but we will convince him to extend it. I understand why he won so many titles, is a fighter, physically and mentally. "
Without Inzaghi, a striker could arrive, "Pato will return Jan. 6, with him and Zlatan Ibrahimovic plus Ronaldinho and Robinho we are complete. In January, no one will arrive. Matri? We know him well, he grew up with us. But he plays in Cagliari, I do not talk about players of other teams".
Is Ronaldinho in Milan's future? "I have already said that his contract and those of other players due to expire in June will be discussed in the spring. Balotelli? As I said, I do not speak of players of other teams. He's young, there is still time."
The Berlusconi family is a certainty: "We are very pleased that Barbara will join AC Milan. It's shows how the Berlusconi family love this club".
Galliani declined to comment on the possible arrival of Leonardo to Inter, but but on the last call in Calciopoli out: "It was four years ago and I've already spoken about it".