Gandini: 'Icardi will be better for Napoli than Juventus'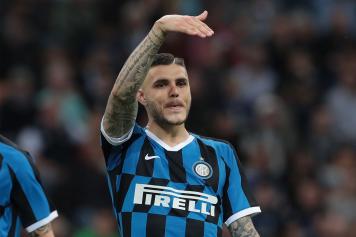 08 July at 16:15
Former Roma CEO and AC Milan technical director Umberto Gandini believes that Mauro Icardi will be a better signing for Napoli than for Juventus.
The Argentine's relationship with Inter has gone down the drains since February when he was removed from the post of the club's captain. He was taken away from the club's first team for a good amount of time.
In a recent interview, Gandini was
talking to Tuttosport.
He said: "Icardi is a '93 and a guarantee of goals. It is an opportunity for those who take it, perhaps more for Napoli than for Juventus: the Bianconeri already have Cristiano Ronaldo, certainly given the situation.
"It is better for everyone that the case is resolved quickly: it is the boy, the Inter, who will make the money and the company that hires him, as they are starting all retreats."
Icardi is expected to leave Inter this summer with Roma, Napoli and Juventus being linked with a move.