Gandini not joining Gazidis at AC Milan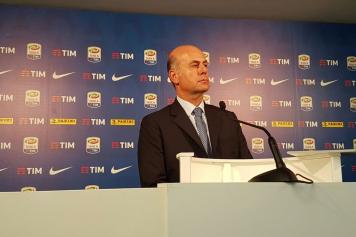 12 October at 09:55
Umberto Gandini is not going to make return to AC Milan,
La Gazzetta dello Sport
reports. The former director of the Rossoneri was tipped to return to the San Siro after the arrival of Ivan Gazidis but Gandini has reportedly made a step back after the last talks with his former club.
Before joining Roma, Gandini had been Adriano Galliani's right-hand man for 23 years at AC Milan and his candidacy to return to the San Siro had been supported by Gazidis. The mutual respect between Gandini and Gazidis had given strength to the project of 'double guide' of the club in Via Aldo Rossi but some criticalities have emerged in the model of reorganization of the club and Gandini has preferred to take a step backwards.
The former Arsenal CEO will be in charge of International relationship while AC Milan president Paolo Scaroni will privilege the 'internal front', according to
Gazzetta.
Gandini will be looking for new working opportunities and the Italian paper claims his future could be in the FIGC or in the Lega Serie A where there will be changes ahead of the upcoming elections.