Gandini reveals why he turned down AC Milan return after Roma exit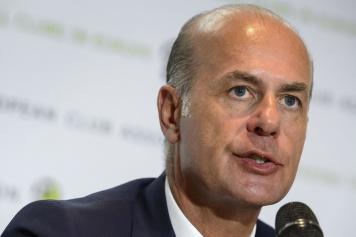 13 October at 16:15
It was a done deal for many sources and experts but in the end, Umberto Gandini will not be returning to his former club as a director, for now, despite discussing this possibility with the
Rossoneri
's new CEO Ivan Gazidis,
as he revealed in an interview to
Sky Sports.
"Milan? It was a complex summer. The choice of Gazidis to accept Milan has led us to have a series of discussions," he said.
"Our relationship has been good for years now, as well as with the new ownership of the club. However, to date, we have agreed that there are no conditions for my return. I remain free on the market, while Gazidis will take over Milan from December 1. He will bring back the club to the top.
"The derby? It is said that without the Milanese teams, Serie A is losing its strength. Now, with the return of Inter and Milan, the league brings interest again. Inter are on track, while Milan are playing well with one game less. It is easy to say that Inter are favourites, but I believe Spalletti has a small advantage.
"Personal future? I feel free to choose what to do, something that I have never had in the last 25 years. I can calmly evaluate the opportunities that I hope will come in. Let's see how I will continue. There are some free players in the Federation and the Lega," Gandini concluded.