Gandini warns Gazidis about AC Milan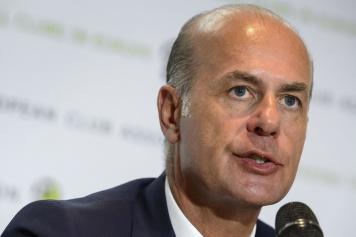 18 October at 14:15
AC Milan announced last month that, at the end of October, Ivan Gazidis would be leaving his role as CEO at Arsenal to come to Milan; where he will take over as the Milan club's CEO. Speaking on the topic, as well as the Milan derby set for this weekend, former Roma CEO Umberto Gandini, revealed his thoughts to
RMC Sport:
"It is one of the most important and famous classicos in the world. Milan lives it differently from Rome, there is great adrenaline. There is a lot of passion, but not as involving as the one that is in Rome. The Milan derby is returning to be a match of great charm. Man-derby? Rino Gattuso because he will have to put a lot of his effort in during the game and will have to be good to understand the game and how to counter Spalletti's moves.
"[Gazidis] was fascinated by the possibility of getting Milan back at the top, after having done MLS and Arsenal for 9 years, he will now have the chance to bring the Rossoneri back to the top. It allows him to manage a club in the best way. Arsenal, which is certainly very different from Milan, have increased so many sectors of their company, have brought greater professionalism. Gazidis will bring enthusiasm and great knowledge to increase the revenues of Milan."
For more news, views and features,
visit our homepage.