Gareth Bale's agent terms Zidane 'a disgrace'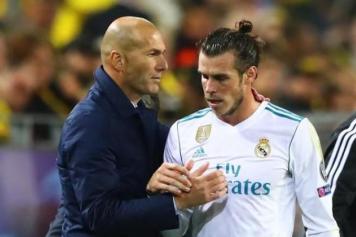 21 July at 12:30
Gareth Bale's agent has termed Real Madrid manager Zinedine Zidane 'a disgrace'
in response to his claim about the Welshman leaving the Los Blancos soon.
Zidane, while talking to the media after a 3-1 defeat against Bayern Munich in the pre-season friendly, explained why the former Tottenham Hotspur attacker did not take part in the match by saying: "Bale did not play because he is very close to leaving. We hope he leaves soon, it would be best for everyone. We are working on his transfer to a new team."
In response to that statement, Bale's agent Jonathan Barnett called the former French World Cup-winning midfielder a 'disgrace' and also claimed that the 30-year-old will only leave the 13-time European champions for his own future.
"Zidane is a disgrace to speak like that about someone who has done so much for Real," said Barnett while speaking to ESPN FC. "If and when Gareth goes it will be because it is in the best interest of Gareth and nothing to do with Zidane pushing."