Gattuso: AC Milan is a young team, we must improve in this aspect...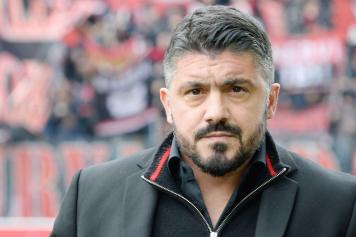 04 February at 17:50
Following his club's away draw in Udinese, AC Milan manager Gennaro Gattuso spoke to Premium Sport about the importance of preserving the point despite being down to 10 men.
"There is great regret because we had one of the best performances of the season," said Gattuso. "But we are sorry, we are a very young team and when we have a lot of young people in the field it can happen."
"We tried to win even with 10 men. We have to continue like this. I liked the performance."
ON CALABRIA'S RED CARD:
This team is not bad but this is the sixth expulsion of the season. We have to improve on this aspect.
ON ANDRE SILVA:
He had a very good game, he can do more, but he is a player with great qualities. There is no doubt about Andre Silva's talent.
WHY CUTRONE STAYED ON THE BENCH:
Why did not I put it? At that moment I needed a player like Kalinic.