Gattuso defends 'devastating' Bakayoko: 'I watched Chelsea-Man City...'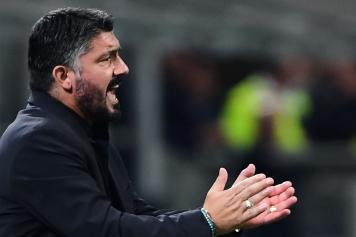 01 November at 17:15
Despite the criticism of Italian media, Gennaro Gattuso defended Chelsea loanee Tiemoue Bakayoko after AC Milan's 2-1 win over Genoa
: "
He deserved a night like this. Tactically and physically he was devastating.
He seemed like a giant, especially in the first half. Also technically he didn't do many mistakes. I am satisfied with what he did. I watched Chelsea-Man City this morning. When Conte was in charge of Chelsea. 3-5-2 vs 3-3-4",
Gattuso
said.
"In that game, Bakayoko played as regista with Fabregas and Kante in center midfield. He did a couple of mistakes but then he played well.
There is one thing he needs to improve and it's when he 'uncovers' the ball.
He must be more secure because he has great physical skills and he can really help us."
"He passes the ball with the external foot. If you are not secure, then the opponents can anticipate you.
He knows what he needs to do to improve. I didn't want to defend him. He is working hard.
What he needs to do is recover the ball and pass it. People always remember about the mistakes but he needs to continue to work hard."