Gattuso on AC Milan's Europa League exit: 'I am pissed off. We deserved to go out'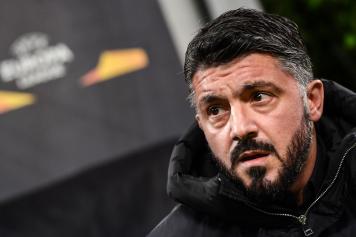 14 December at 10:30
"AC Milan lost against Olympiacos yesterday in the Europa League and were eliminated from the competition already in the group stage. Coach Gennaro
Gattuso spoke to Sky Sports
after the match and discussed his team's failure.
"There is so much disappointment. I am pissed off black. We must understand that there are millions of fans and cannot forget this. We had the game in hand. We can also discuss the referee's mistakes, but when you make so many mistakes in a stadium like this, it is right to go out," he said.
"The match was well played. The team did what it was supposed to do. The problem is that you cannot give away. You cannot give away at these levels and this environment. It allows the opponent to enter the game. We must not make these mistakes to let the opponent enter the match. The problem is lack of experience.
"Bologna? We must be good, we must not be victimized. We must understand why we have lost. If the team played badly, we would have the excuses, but the team made its game and conceded three goals. This does not have to be an excuse, it must give us great desire to work, but the defeat burns," Gattuso concluded