Gattuso reveals AC Milan defender will be out for 'months'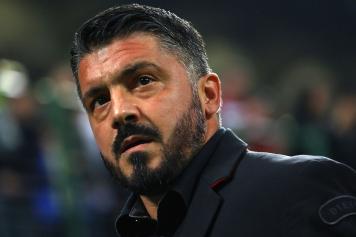 28 October at 21:05
After a much-needed victory, Gennaro Gattuso spoke to the press about the Rossoneri's performance against Samp, apologizing for his behaviour at the end of the game.
On the anger at the end of the game: "I apologize to the team, it's not a good sight. I was wrong, but the tension is normal when you lose against Inter and then in the Europa League. It's part of my job.
On the standings: "We have to work and we have to keep improving until the end. At this moment I can't say anything to the lads. A non-mentality team can't turn around a game against Sampdoria. We did well, I really liked the team for its mentality and play. Of course, I'm satisfied with the result."
On the formation: "We need to analyze it well, we played 4-4-2 but Suso and Laxalt often acted as mezz'ali.We put the best team on the field. Yesterday was a bad day as Bonaventura got injured. Therefore, we tried to do something new."
On Higuain, Cutrone and the injured: "We'll be without Caldara for a couple of months, he has a problem and we're sorry for him. It was an important performance. Patrick was difficult to keep out, he scores with continuity, at this moment we can improve. At times we did things wrong but we also did things right."
Translated by SempreMilan.com.