Genoa-Cagliari and Udinese-Fiorentina cancelled after Astori's death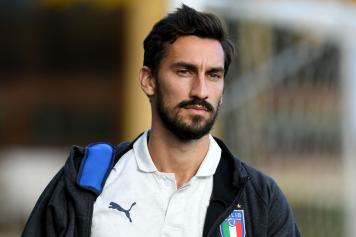 04 March at 12:35
Today's Genoa-Cagliari and Udinese-Fiorentina have been cancelled following the tragic news of Davide Astori's death. The Fiorentina captain was found dead in La Viola's hotel in Udine, the Tuscans have announced through their official website.
"We are deeply shocked and forced to communicate that our captain Davide Astori
has died due to a sudden illness."
"For the terrible and delicate situation and out of respect for his family we make an appeal to every football personality", Fiorentina announced.
The game between Udinese and Fiorentina have been cancelled shortly after the tragic news. Genoa and Cagliari were due to play at 12.30 but the Marassi clash has been cancelled as well.
As we write we are waiting to know more news about the rest of Serie A games that, however, are also likely to be cancelled.
The Serie A matches still in program today are:
Atalanta-Sampdoria
Benevento-Hellas Verona
Chievo-Sassuolo
Torino-Crotone
Udinese-Fiorentina
AC Milan-Inter