Genoa man looks for revenge: 'Milan destroyed me'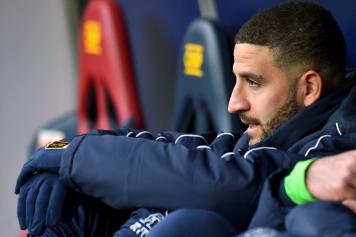 22 October at 14:00
Adel Taarabt blames Milan for
"destroying him psychologically."
Speaking ahead of Genoa's trip to the San Siro today, the former QPR star claims he didn't enjoy his time with the Rossoneri.
This chimes with what Carlos Bacca recently said about the Milan sides he played for, claiming they were "the worst in the club's history".
Taarabt had shined at QPR, scoring nineteen league goals in the 2010-2011 season and earning interest from big spenders PSG, among others.
He ended up at the Rossoneri in 2014 when he'd lost some of his lustre, and looked to bounce back. He managed four Serie A goals in 14 appearances, but wasn't good enough to earn an extended stay.
"That experience destroyed my psychologically," Taarabt told the Gazzetta.
"I had done well with the Rossoneri and we were on the verge of signing the contract, then Pippo Inzaghi arrived and made other choices. Returning to QPR after playing in the Champions League alongside stars like Kaka really hurt."
Taarabt looks to have turned over a new leaf over the summer, claiming at the start of the season that he had worked very hard, finally realising in his own words that football was a job, not just a passion.
He wasn't completely negative about the Rossoneri, however:
"I made friends there too, as Mario Balotelli was here three weeks ago in Genoa to see me, while I went to see him in Monaco. He is like me, we both need affection. He has an enormous heart and has found a President at Nice who cares for him, so he'll become great again.
"Taking on Milan is emotional for me now, as I had six wonderful months there at a fantastic club."