Gervinho "not impressed" by Ronaldo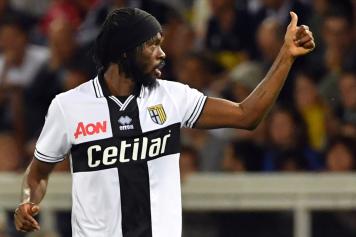 22 November at 17:00
Gervinho, former Arsenal and AS Roma winger, has given an exclusive interview to
Il Corriere dello Sport
. Here are reported some of his words taken from the newspaper.
Who will win?
"Juventus. In Serie A for sure, in Champions…"
Can they win?
"They can do bingo. Than night, playing with Parma against Juventus, I was really impressed"
By Cristiano Ronaldo?
"No, by Juventus. I scored, they won with a comeback. But, with all the admiration for a top like Cristiano, I was studying Juventus, I was focused on Juventus. And I had the impression of a real strength".
Can you tell more details?
"They are organised, they have the mentality. You can put them in difficulty, as happened to us, but the last word is to Allegri. I left them competitive, I've found them even more inspired".
Gervinho has even revealed that it was hard for him to leave Roma and that Rudi Garci has been like a father for him. Then he has said that the best Gervinho is yet to come and that his intent is to respect his contract with Parma signed until 2021.