Gigi Buffon announces he will retire after the 2018 FIFA World Cup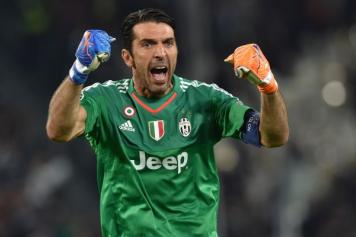 25 January at 21:54
Legendary Juventus goalkeeper
Gigi Buffon
has announced that he will retire after having played the 2018 FIFA World Cup that will be held in Russia.
The 37-year-old revealed his plan for the future while attending the Gianni Brera award gala.
"I'd like to
end my playing career after the 2018 World Cup
, provided that I'll manage to play until that date", the 2006 World Cup winner told the journalists.
Buffon was also asked his
thoughts about the current Serie A campaign
that sees Juventus sitting 2
nd
just two points behind table leaders Napoli.
"Pepe Reina needs to get plenty of credit for what Napoli is doing. He has amazing technical skills and I reckon that he fits perfectly inside the Napoli changing room thanks to his huge personality."
"No one has dominated the league so far, so we can't believe that the Scudetto race will be just a matter between us and Napoli."
"Dybala has been a real surprise. He did already show his talent last year, but doing the same in a club like Juventus, is not quite the same thing."
Lorenzo Bettoni @lorebetto