AC Milan director confirms new kit sponsorship deal to be better than Adidas one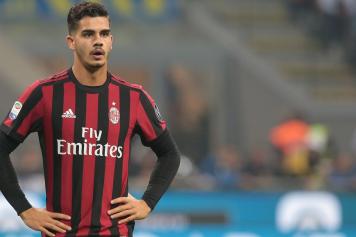 25 October at 16:50
AC Milan chief commercial officer Lorenzo Giorgetti has confirmed that the new sponsorship deal will be better than the Adidas one.
​
Struggling Serie A giants AC Milan are set to have a new sponsor from next season on, with the current deal with Adidas set to end at the conclusion of the current campaign.
Reports are suggestive of the fact that talks have already been made with a new technical sponsor and the club confirmed on it's official website that a new official sponsor will soon be announced.
Milan's chief commercial officer Lorenzo Giorgetti told CalcioFinanza, speaking of the new sponsor:
"The agreement with the new technical sponsor will come into force on July 1, 2018 and will last for 5 years, it will be economically viable compared to the current one with Adidas.
"Adidas? There was a mutual willingness of both the parties to part ways. The new sponsor? It will be a very important and worthy of the second world-renowned club, second only to Real Madrid for the number of Champions League titles won.
"The economic details will be announced along with the new agreement. What I can say is that the figures published by some press reports do not really correspond to the fact that the new agreement would be worse than the current one. "
Kaustubh Pandey