Giovanni Simeona: CR7 is my idol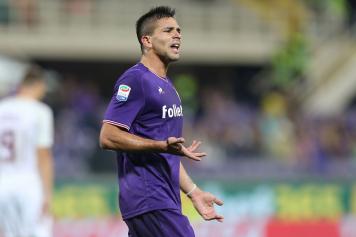 15 August at 11:00
Fiorentina's striker Giovanni Simeone , had a long interview with
Gazzetta dello Sport
: "I was not born a champion, but thanks to my mentality I'm better than players who were potentially better than me.The best role model has arrived in Italy: Cristiano Ronaldo He has not been born a phenomenon, but he has become one with hard work and persistent will, CR7 is a role model that should be followed."
"Many people have told me why do you not stay on a Caribbean beach to party for a lifetime instead of struggling to play football? You certainly do not have any money problems. I have set goals for myself and in order to reach them I am ready to work hard."
Possible call-up for the national team? It's tough, but for me nothing is 'impossible', but I have to do well at Fiorentina, we're aiming for Europe, on paper we are stronger than last year. Europe must be a goal, not an obsession".
"Who will win the top scorer?" Point on Ronaldo, with Dybala form a dream couple. The Scudetto? Juve are favorites but watch out for Inter .. Lautaro Martinez is a true talent and with Icardi they will make a good pair, in third place I see Napoli."
"I like Pjaca. He is cheerful, he speaks Italian. In one against one situations it is a show between us. And with Federico we have made important steps forward to know each other even even outside the field. We are a nice trident Is Fiorentina the youngest team in Serie A? It's beautiful and dangerous. Young people are ambitious. But we will lack a bit of experience ".