Good news for Milan: Romagnoli is back with the group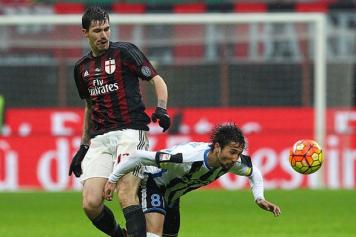 15 August at 20:32
Milan have been one of the most active teams on the summer transfer window as they signed 10 new players to date (Donnarumma, Conti, Musacchio, Bonucci, Ricardo Rodriguez, Kessie, Biglia, Calhanoglu, Borini, André Silva) and they aren't done just yet. Even so, they will still need to rely on a few key players from last year's roster (like Donnarumma, Romagnoli, Bonaventura and Suso). Speaking of Romagnoli, the young Italian defender has been injured all summer as he has been recuperating from a lingering knee issue. He has been doing a lot better of late as he participated in most of the group's training sessions this past week.
Today, Alessio Romagnoli was 100% back as he participated in Milan's full training session as his recuperation is coming along well. Here is Milan's note on the matter
(via Calcioweb)
: "Romagnoli is recuperating from his injury as he participated in the full training session with the rest of the squad today".