Good news United: Bayern pull out of Rebic race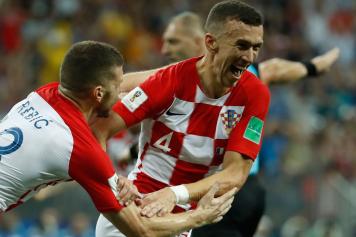 08 August at 15:30
Ante Rebic won't be going to Bayern Munich, if the German champions have anything to say about it. This is good news for rival suitors Manchester United.
The Bavarian side has been linked to the Eintracht star, who is coming off a very strong World Cup, and a convincing season with the Frankfurt side.
Now that the scorer of nine goals last season is in the shop window, who better to sign him than the man who propelled him to stardom, former Coach Niko Kovac, who is now at Bayern?
Rebic recently admitted to Goal.com that "tangible" offers had been made for him, but it seems like Bayern won't be taking the plunge.
Speaking to Sport Bild, Niko Kovac - who has been putting out fires left and right of late - claimed that "there is nothing between FC Bayern and Ante Rebic. He is a strong personality and a great player but [a transfer] makes no sense. It doesn't make sense today, and it won't tomorrow."
José Mourinho has been calling for the signing of a winger, namely Ivan Perisic, but could be happy with Rebic, who has a strong work ethic and is five years younger than his Inter counterpart.