Graziani: 'Bernardeschi to Juve? If they pay 40 million euros then I will bring him to Turin myself '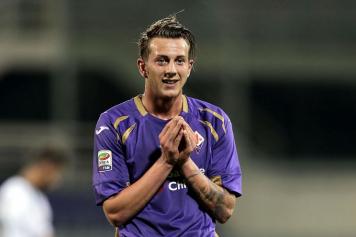 11 July at 22:30
It is not a secret that Juventus like Federico Bernardeschi a lot as they have had their eyes on him for some time now. The Fiorentina starlet has not renewed his deal with the club as his future is in heavy doubt. It seems like if Bernardeschi wants to try a new experience and Juventus seem to be in pole position for him even if there are a few other clubs on him too (Inter Milan as well as big EPL clubs).
Ciccio Graziani spoke about the situation in an interview with
Radio24 (via Violanews)
, here is what he had to say on the matter: " I am not too convinced by the management's decision making but I have confidence in Pantaleo Corvino. They lost Borja Valero as they now also risk to lose Badelj, Bernardeschi and Kalinic too... . Bernardeschi to Juve? If Fiorentina can really get 40 million euros for him then I would personally bring him to Turin myself".
Juventus are on the verge of completing a deal for Douglas Costa but this should not influence their decision on Bernardeschi. If both offensive players arrive, then Juan Cuadrado will likely leave the club before the end of the summer....