Griezmann explains Barcelona snub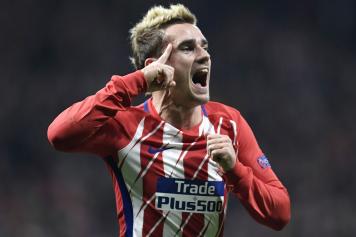 19 June at 20:45
Antoine Griezmann finally announced that he was going to be staying with Atletico Madrid for the time being as he turned down a potential move to FC Barcelona. After confirming his Atletico Madrid stay, the French star has now renewed his contract with Atletico up until 2023. Barcelona will now have to look elsewhere as they were very interested in Griezmann. Here is what he had to say on the matter:
" I am very happy to be staying here since I am sure we will reach big goals. This past season I won my first European trophy as I want to keep on winning with this club. We will have important goals next season and we will work hard to try and achieve them. I grew up here at this club and it is an honor for me to stay here. We have a good project ahead and we have many quality players indeed. We aren't missing much as we are a big family here. I want to thank the fans for their support and I want to let them know that they mean a lot to me...".
With Barcelona now having to look elsewhere, you can view what their new strategy might be by clicking right here on
Calciomercato.com.