Griezmann: I'm on a par with Ronaldo, Messi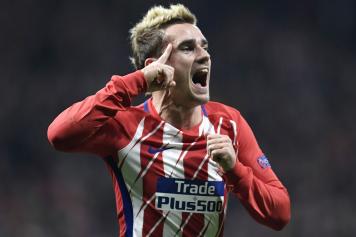 17 September at 16:30
Antoine Griezmann claims that he is already on a par with Cristiano Ronaldo and Lionel Messi.
The Frenchman was talking to AS about the Ballon d'Or awards, saying that he believed to be nominated after another strong season, he scored 29 goals in 49 games for club and country as France won the World Cup and Atletico Madrid took home the Europa League.





"I think the Ballon d'Or has more prestige and history," he told

AS . "There's three months left to give everything.



"It is clear that I am a different player than Cristiano Ronaldo, Messi, Neymar or [Kylian] Mbappe. I'm at the top but I can improve.





"I seek to be as complete as possible. I'm not going to score 50 goals, but I'm looking to help offensively and work for the team.





"I think I already sit where Messi and Cristiano are. And I know other players are going to come for sure.





"I want to improve, I want to win and I want to continue like this, playing in this way."