Guardiola: crazy offer from Inter! Zola-Lazio, Ramirez-Barca and 'independent' Maldini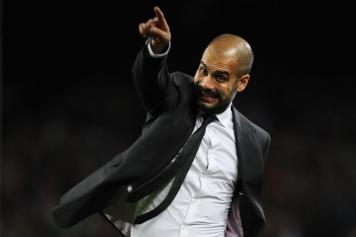 25 February at 11:32
According to Marca, Inter President Massimo Moratti is determined to sign Pep Guardiola and is ready to offer him a €20M net contract to become the new Nerazzurri boss.
The Barcelona manager is yet to renew his contract and negotiations with the club are on going. But the offer from Inter is certainly tempting.
Guardiola has time until June to give an answer and would be able to bring to San Siro all the coaching staff he requires.
Zola to Lazio?
Just as Claudio Lotito is set to meet up with Edy Reja, the President has thought about a new name who could take charge of the Biancocelesti – Gianfranco Zola.
Rather than Mauro Tassotti and Luigi De Canio, Lotito is considering the former West Ham manager has the perfect man to take the job as reported by Sky Sport 24. But no decision has been taken yet and Reja may still be in time too keep his job until the summer…
Maldini stays independent
Paolo Maldini will not return to Milan and seems set to join Paris Saint-Germain next summer, but just as an ambassador.
"I don't want to coach, I just went to Paris to visit Leonardo," explained the Rossoneri legend.
"When you go abroad you understand how little knowledge of defensive mechanisms there is…
"I don't think you will see me at Milan. I am seen as a threat perhaps because of my independent thinking. The club has made legitimate choices, but should avoid being hypocrite like saying 'he is one of us, always welcome here'. The truth is different: there aren't the right conditions for me to go back there".
Barcelona want Ramirez: According to Mundo Deportivo, Barcelona are interested in Gaston Ramirez. The Uruguayan starlet has plenty of admirers around Europe and Bologna made it clear that he will be allowed to leave next summer to the best buyer.
Serafino Ingardia