Hazard: 'It would take a fortune for Chelsea to sell me, maybe €350m'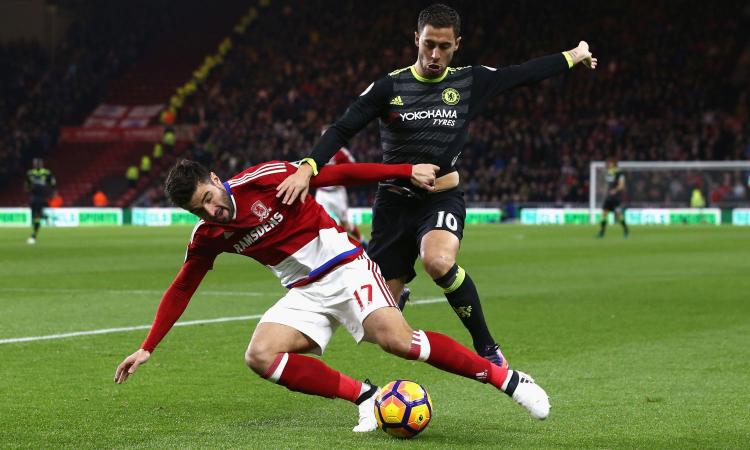 2017-07-12 - 16:30
Eden Hazard has revealed that it will take a lot of money for Chelsea to let him go.
The Belgian was speaking to a French magazine about his comments from a few months ago, when he had jokingly stated that he would be worth €300 million because of all the recent big-money moves.
He has been linked to a move away to Real Madrid, with half of Europe keeping track of his movements.
"Someone will have to pay a fortune in order for Chelsea to sell. Yeah, it's that, that's what football is right now," Hazard told Onze Mondial.
"Ever since Neymar and co signed for €100 or €200 million… Now, a team needs a king's ransom for everyone! (laughs). That's the problem.
"As I've said, I'm here right now, I want to finish my year as well as I can. After that, I have two years left on my deal. We'll see what happens.
"As a joke last time I said that I was worth €300 million. Have I gone up by another
€
50 in two months? €350m, that's still a lot (bursts into laughter).
"No, honestly, I have no idea. I can't say too much about this because Chelsea will never sell me otherwise (laughs). I honestly don't know."
Was that last line a hint that he may want to leave Chelsea? Who knows…