Here's how much Nike will pay Neymar for winning the Ballon d'Or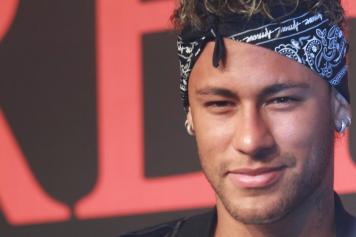 03 March at 13:20
Paris Saint-Germain star Neymar stands to receive a whopping figure from his Nike sponsorship deal should he scoop the Ballon d'Or, according to documents obtained and published by UOL Esporte.
The 26-year-old attacker, who made a world-record move from Barcelona to PSG for €222 million last August, receives a net salary of around €40m per year but adds to that annually thanks to a lucrative contract with the sportswear company.
Neymar signed the deal in 2011, with the agreement put in place stretching through until 2022, although Nike can take out an option to extend it for two further years.
The real money, however, is in winning the Ballon d'Or. Should Neymar pick up the individual prize one, he will receive a $1m bonus, but on the second occasion he wins it, that bonus will double. Indeed, Nike has agreed that the prime on the attacker scooping that prize should go up by $1m for each time he wins it, until the fourth occasion. Thereafter, he will be awarded $4m for each subsequent success.