Here's why Inter and AC Milan are thrilled Verdi is headed to Napoli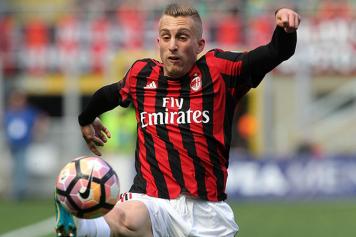 13 January at 18:45
It looks as if Simone Verdi will be donning the blue jersey of Napoli soon. The Bologna forward has decided to accept Napoli's offer and move to the Serie A leaders.
There was doubt that he'd move to the club due to concerns that he'd be blocked by the immense talent Napoli possesses up top. With Dries Mertens, Lorenzo Insigne, and Jose Callejon. However, Verdi will be the center of the 20 million euro deal which will be consummated imminently.
The news of Verdi's transfer will come as a boost to Inter Milan and AC Milan. The two rivals are vying for the future of Gerard Deulofeu, who's expected to move this month.
After a stunning second half of last year with the Rossoneri, Deulofeu has struggled with Barcelona, and now has his ticket punched out of town. Napoli was one of three clubs, along with the Milan ones. Now, with Verdi, they're likely out of the Deulofeu sweepstakes.