Herrera's agent to meet Inter and Roma: the details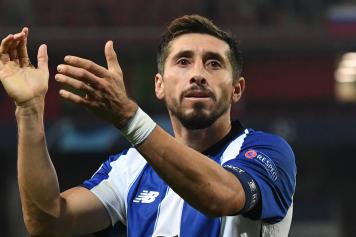 09 January at 21:00
Another free transfer awaits Serie A, or rather three clubs are trying to land the player ahead of the summer. Hector Herrera is the main in question, sitting on an expiring contract with Porto.
The midfielder has been linked to a Serie A move for a long time now, though the fact that he's a non-EU player has always held back the negotiations. Today the situation is completely different: Herrera's contract expires this summer and his entourage is working to obtain a Portuguese passport.
His agent, Gabriel Moraes,
is expected in Italy
soon where he'll surely speak with Inter, the club which is in pole position for the time being. Herrera earns €2m per year with Porto and asks for double, which without a transfer fee won't be too hard to agree on for the clubs interested.
Roma are also interested in the player, which has to do with the fact that they've monitored him for a long time. Just like Inter, they will meet with Herrera's agent. Milan, who are looking for a midfielder, could also decide to join the race, although it's not on the cards for now.