'Higuain should thank Allegri'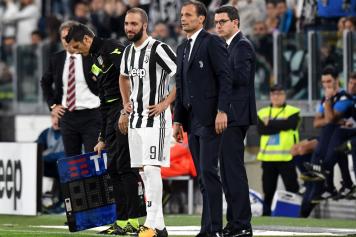 14 September at 21:04
Nicola Amoruso spent some time to talk to Sky Sport about the 'crisis' occurring for the great Serie A football strikers:
"The approach to the championship is never simple. The smaller clubs do not allow you play and everything becomes more difficult. I am convinced that soon, we will see great plays and goals by Cristiano Ronaldo, who is actually a bit missing in action currently. Icardi? He's a real bomber and he needs the team to play perfectly - he too will soon be decisive again.
These teams cannot disregard the goals of their champions. I do not think the state of these two champions are so bad."
Amoruso is currently the sporting director of Palermo but spent 6 years at Juventus (1996-2002), appearing in 53 Serie A TIM matches and scoring 9 goals for the Old Lady. A player described as elegant, technically gifted, agile, the former Italian forward looks to have certain faith in the two strikers to come back to top form.