Horncastle: Analysing Juve and Napoli's race to the Scudetto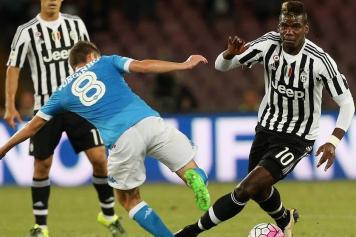 31 March at 18:03
And so it begins. The title race enters it final stretch. Eight games remain, 720 minutes are left on the clock and another season, one of the most dramatic in many a year, approaches its climax. Quite bemusing, isn't it, how in some quarters the outcome is already taken for granted. That's the respect Juventus are held in, I suppose.

Once out in front, casual observers and neutrals don't see them relinquishing their lead. Not after they beat Napoli in February to go top of the table for the very first time this season. That defeat really shook confidence in the pretenders to their crown. Juventus have taken 58 points from the last 60 available to them. They went on a club record 15-game winning streak. Goalkeeper Gigi Buffon didn't concede for 16 hours and 14 minutes. What's forgotten in all this is that the gap is still only three points.

It is the tightest title race in Europe's top five leagues. PSG have already wrapped up Ligue 1. Barça command a nine-point lead on Atletico in La Liga. Bayern stand five points clear of Borussia Dortmund in the Bundesliga while Leicester have the same advantage on Tottenham in the Premier League.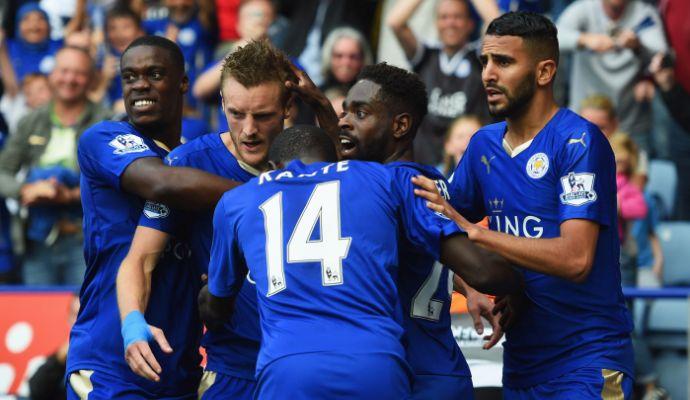 Understandably, the Foxes fairytale draws the focus of the attention. Claudio Ranieri and his players are on the brink of pulling off one of the biggest shocks in football history and one of its greatest achievements too. But there is a sense, particularly given Tottenham are playing Liverpool and Manchester United next, that the Premier League title could be done and dusted sooner rather than later. Which leaves Serie A. For the first time since 2002, it could go down to the final day.

Juventus' form has been close to flawless these past five months and remarkably considering how they started the season, the Old Lady has as many points now as she did at this stage a year ago. But what kind of state is she in? Well, let's put it this way, the Vecchia Signora is not as fighting fit as Napoli. Leonardo Bonucci would have missed this weekend's game against Empoli through suspension anyway, but he picked up a knock in Italy's friendly against Germany on Tuesday. Sami Khedira is also banned for the resumption of Serie A. Even so, he wouldn't have been fit either after sitting out the game in Munich too. Alex Sandro isn't available to Max Allegri either after he reached the yellow card limit in the Turin derby. Claudio Marchisio and Paulo Dybala aren't 100% either.

Juventus have had close to 50 different injuries this season. Napoli have suffered hardly any. It's often overlooked what a test this campaign has been for Juventus' strength in depth. Elseid Hysaj was the only casualty Napoli suffered during the international break. Still, he should be fit for Sunday's lunchtime kick off in Udine. Meanwhile Kalidou Koulibaly and Gonzalo Higuain have done a lot of travelling in the last fortnight but report for duty fit and healthy.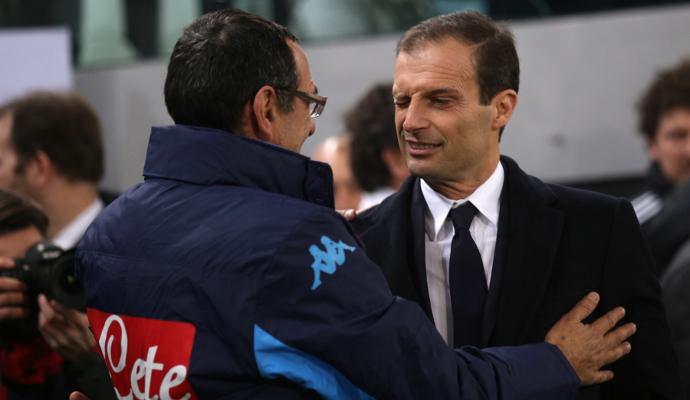 If Maurizio Sarri has less to worry about in that regard than Allegri, can the same be said of their respective run-ins? At the moment six of Napoli's remaining eight opponents are in the bottom half. They took an impressive 19 of 24 points against them in the girone d'andata (the first half of the season). Of their home games -don't forget Napoli are unbeaten at San Paolo in the league - it's hard to forecast anything other than a full house. Verona haven't won on the road all season and are already counting their parachute payments. Atalanta are four months without one while Frosinone have a -22 goal difference outside of the Matusa. The only possible banana skin is Bologna. They upset Napoli at the Dall'Ara in December, shocked Milan at San Siro and ended Juventus' winning streak by holding them to a draw.

Other than that, it looks like plain sailing at least on paper. The real test for Napoli is away from home. They have still got to go to Inter and a resurgent Roma. Come through those games still on Juventus' coat-tails and a first Scudetto since 1990 will remain a genuine possibility. Which is easier said than done. Inter ran Napoli close in the league earlier this season. They hit the post twice at the death when they met at the San Paolo and but for a wonderful Pepe Reina save would have got a point. They also knocked Napoli out of the Coppa Italia. Roma are a completely different entity under Luciano Spalletti. Finally playing to their potential, they currently top the form table and have only suffered one defeat at the Olimpico in the league this season.

Napoli's opponents also have more points than Juventus' [294 to 289] and are in better form in the last six giornate [accumulating 56 points to 52]. But Juventus have hardly got it easy either. Some will think they do because, in recent memory, they have made games against Milan, Fiorentina and Lazio look exactly that. OK maybe Milan aren't the force they were when M'Baye Niang was playing, Fiorentina are fading away and have a terrible record against fellow members of the top six and Lazio are an inconsistent, mercurial rabble, but toe chalk these games up as a straightforward clean sweep for Juventus is to do them a disservice. They're anything but.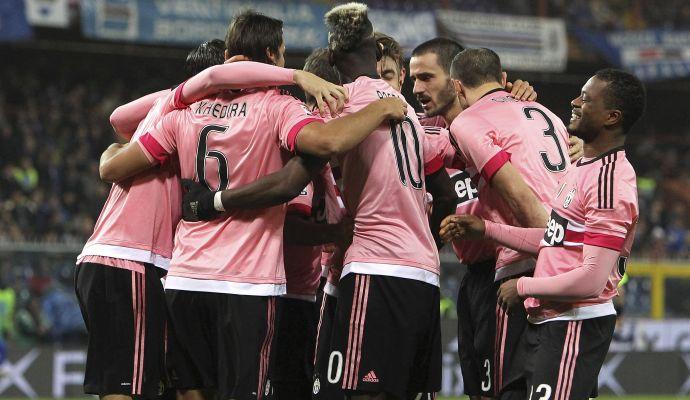 As for the rest, it depends which Empoli shows up at the J Stadium on Saturday. The one that dazzled us until the beginning of this calendar year or the one without a win in 11, and with players who feel safe, their heads turned by interest from big clubs since then. Palermo are a basket case and should be dispatched with relative comfort. Carpi caused Juventus a scare earlier in the season and, memorably, compelled Allegri to throw off his jacket in frustration. If Fabrizio Castori's plucky upstarts are still in with a shot of survival by the time they visit to Turin, they could make things interesting. Granted it would be a Perugia-like moment in 2000 and appears distinctly unlikely considering Juventus' record at home but Udinese, Frosinone and Chievo all caught them out earlier in the season.

By the time Juventus face Verona and Samp, one should be down and the other safe. If Samp are still unsure of their Serie A future come the final day, that could be interesting too unless of course the title has already been decided. Samp are one of the few teams to win at the J Stadium since its inauguration. Their coach Vincenzo Montella, you'll recall, is one of the few to win there too.

If I were to pick a tipping point in this title, my bet would go on Sunday April 24 and Monday April 25. That's when Juventus go to Fiorentina and Napoli head to Roma. Those 48 hours could well determine whether Juventus win a fifth straight title for the first time since the 1930s or Napoli are named Campione d'Italia for the first time since 1990.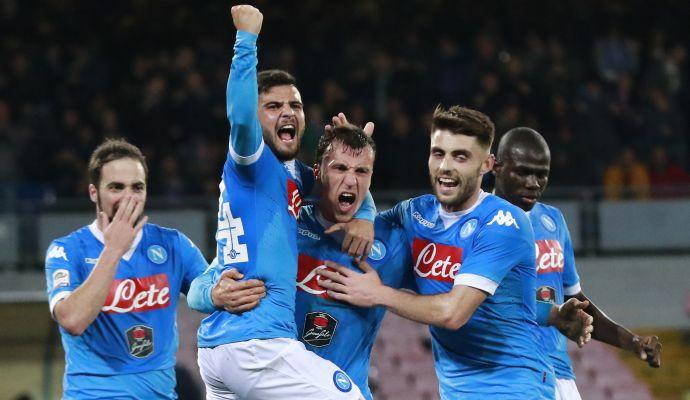 Underestimate Sarri's bunch at your peril. Napoli already have more points than they finished last season with. They're 17 points better off than they were a year ago and have never had as many points at this stage of a campaign. Gonzalo Higuain is on course to have the most prolific season of any player ever in Serie A, breaking the record established by Gunnar Nordahl in 1950. What Juventus are doing mustn't diminish what Napoli have achieved. Their season is one for the ages. This title race is too. Sarri, a cycling enthusiast, has compared it to the Tour de France with Juventus as Eddy Merckx, the Cannibal, and Napoli as Bernard Thévenet. The Frenchman was the one to end Merckx's domination of the race in 1975. When Luis Ocanas won it in `73, Merckx didn't participate.

To indulge the analogy further, the Champs Elysees is now fast approaching and we should be in store for a thrilling final sprint. Something similar to the denouement of the 1989 Tour when all that separated Greg LeMond and Laurent Fignon was a matter of seconds. LeMond incredibly came back from behind then. The question is: Will Napoli now?

James Horncastle, @JamesHorncastle