How Gattuso was finally able to give AC Milan a much needed identity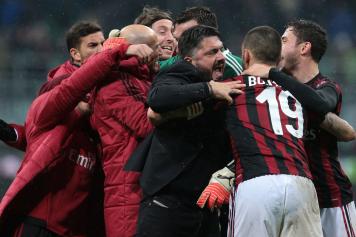 31 January at 12:30
A 90 minute period that made Milan fans reminisce about the golden years. The Rossoneri's performance at the San Siro in their 2-1 victory against Lazio was as satisfying as anything we've seen from Milan in the last few years.

Grinta is the word Italians use to describe a player who's aggressive on the pitch. It was the word that defined Gattuso's career as a player, and it embodied the shift that Milan players put in against Lazio.

After a string of embarrassing results to open his tenure, Gattuso finally showed tactical nous added to his usual boisterous persona. The team he fielded against a very impressive Lazio side was able to negate what the Biancocelesti do very well, which normally revolves around their high press and possession, crowding the midfield with five players and pinning teams back in their own half.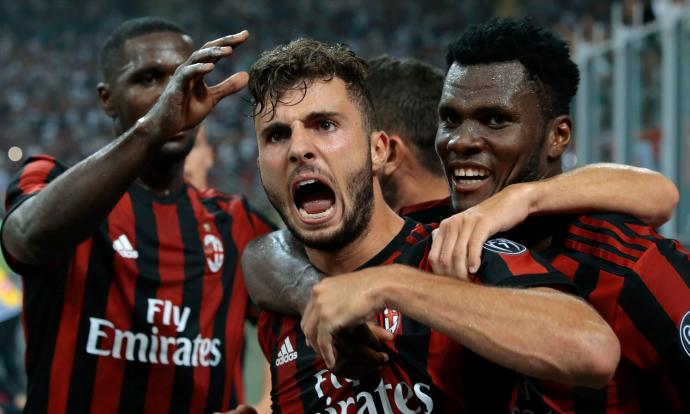 Leo Bonucci's role in playing long vertical balls up the field was minimized as Milan instead chose to keep it short in the midfield, often using the entire width of the pitch and triangulating beautifully. Suso's role in always cutting inside allowed the right back Davide Calabria to constantly overlap, which put a big strain on Lazio's wide men and kept their midfielders tracking back throughout.

Hakan Calhanoglu also impressed on the left wing. While he isn't as pacy as Suso, he was able to give Milan much needed calm in possession, often playing the simple ball and making himself a passing option constantly with his movement.

With the Turkish no.10 and Suso cutting inside constantly and the fullbacks overlapping, Franck Kessie and Jack Bonaventura would make runs down the middle constantly, confusing Lazio defensively as evident by the goal they conceded to Bonaventura. Lazio centreback Bastos inexplicably went to double team Patrick Cutrone's near post run, which freed up Bonaventura for an open header as he streaked straight through the middle of the box.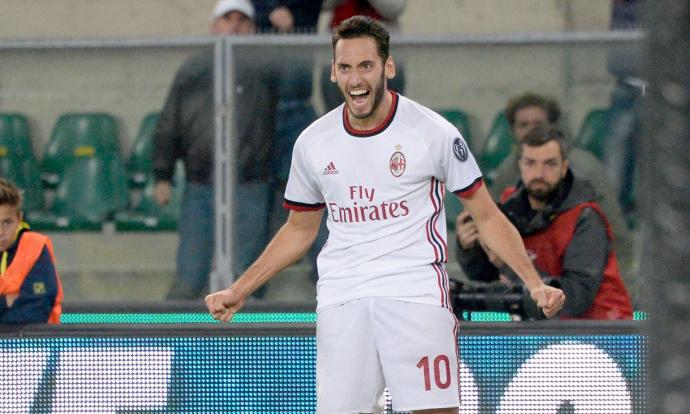 Milan played bravely as they employed a high defensive line throughout, unwilling to drop back and allow Lazio to flex their physical superiority.

Adding to the actual on field performance was a San Siro crowd that truly acted as the 12th man, spurning the players onward even in the second half when they were visibly exhausted. It wasn't just the noise in the stadium, but the fog, which gave an illusion of an important Champions League fixture from years prior.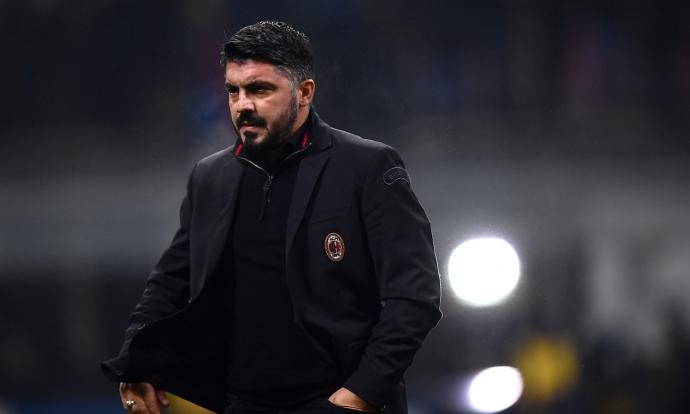 If we've learned one thing about Gattuso so far, it's that he's willing to give the youngsters a chance. Davide Calabria was chosen ahead of Ignazio Abate and had a performance of a lifetime, temporarily morphing into a young Paolo Maldini as he was able to show an unexpected defensive solidity which should garner him a few more starting gigs in the foreseeable future.

Milan's clear ideas in the way they attacked showed a team that finally understands what their capabilities are. With the first half of the season out of the way, the second phase should pave the way for a newfound consistency and identity which will see the Rossoneri streaming up the Serie A table.

@TheCalcioGuy
Matteo Bonetti is a sports journalist for beIN Sports USA

Matteo Bonetti