How many Liverpool games will Mane miss?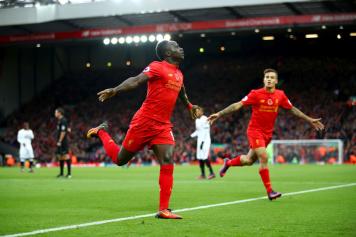 10 October at 21:35
Liverpool fans aren't very happy right now as they learned that Sadio Mané will be out for "up to six weeks" with an injury. This is not good news for Klopp's team as Mané has been an important player for them when he is on the pitch. Looking forward, let's see what Liverpool games Mané will surely miss.
To start, Liverpool will be taking on Manchester United this coming week-end as they will have to do without the Senegalese international. Other than this game, Mané will also surely miss Liverpool's games against: Maribor (UCL, October 17th), Tottenham (EPL, October 22nd), Huddersfield (EPL, October 28th), Maribor (UCL, November 1st), West Ham (EPL, November 4th).
After the game against the
Hammers
, there will be an international pause as Liverpool's next game will only be on November 18th against Southampton. The reds then play against Sevilla in the UCL on November 21st and Chelsea in the EPL on November 25th. If Mané recuperates well, any of the following three games might be right for him to return (especially the Chelsea game). In the mean time, other players will have to step it up...
@CalcioNews89