How Napoli can prevail over PSG and qualify to the Champions League last 16 with Liverpool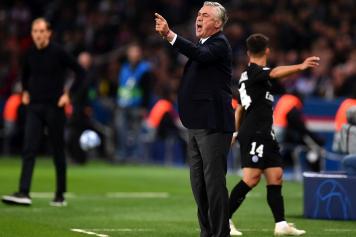 25 October at 11:05
Group C in the Champions League seems to be the most balanced group and the one whose unpredictability makes the fans dizzy and confused over what the outcome will be. So far, Liverpool and Napoli occupy the first two positions, but what could change in the second half of the group stage and what are the chances of the teams in the running?

ON November 6th, Liverpool will travel to Belgrade to face Red Star and Napoli will host Paris Saint-Germain at home. It is true that Serbian turf is nowhere near friendly and it will not be as easy as some expect for Liverpool but given the experience and quality of Klopp's team, it is not too shy to expect them to return to England with 3 points.

Meanwhile, Napoli are a force to be feared of at home and already proved they can play on par with PSG yesterday in France, where they were just minutes from grabbing 3 points that would have given much more guarantees for qualification. However, if they repeat what they did at the Parc des Princes, Napoli can keep the 3 points at home.

If this outcome would reflect reality, Liverpool would have 9 points, while Napoli would sit second with 8. PSG would then be 4 points away from qualification with two matches to go, two very difficult matches.

PSG's last two group matches will be at home against a powerful Liverpool team and away against an unpredictable Red Star side that can do wonders at their home stadium.

Meanwhile, Napoli will face Red Star in the supposedly 'easiest' fixture of the group at home, with a win potentially handing them qualification considering the scenario above turns out to be true. In that case, the last round fixture between Liverpool and Napoli at the Anfield Road could be a fight for the top spot of the group, with PSG only playing for pride in Belgrade.

For now, this is obviously just a matter of imagination, probability and expectations. In football everything is possible, but Napoli have a big chance to make a big step forward towards qualification in two weeks time at the San Paolo against PSG, with all eyes on Carlo Ancelotti to once again prove his 'European DNA'.
Nikita Fesyukov