How Nike could help Neymar move to Real Madrid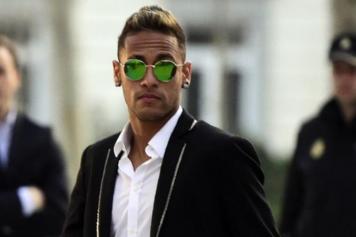 13 March at 20:20
Nike could be in a position to bring Neymar and Real Madrid together,
according to the latest reports
, as part of their strategy to expand in the next few years.
AS claim that the major sportswear manufacturer want the Brazilian to move to the Spanish capital so that he can become a massive global brand.
Though the
€
222 million player is already huge in Paris, he would be bigger with Real, alongside Cristiano Ronaldo.
This would, however, involve Real Madrid moving to a new sponsor, seeing as they have a major deal with Adidas right now.
Neymar has long been linked to the Merengues, ever since reports surfaced indicating that he wasn't so happy in the French capital, and that he believed that Ligue 1 was both not good enough and too physical to boot.
The 26-year-old's entourage has already been linked to property deals in Madrid, and is reported to want to move to a prestigious club.