How Ronaldo move may affect where Donnarumma goes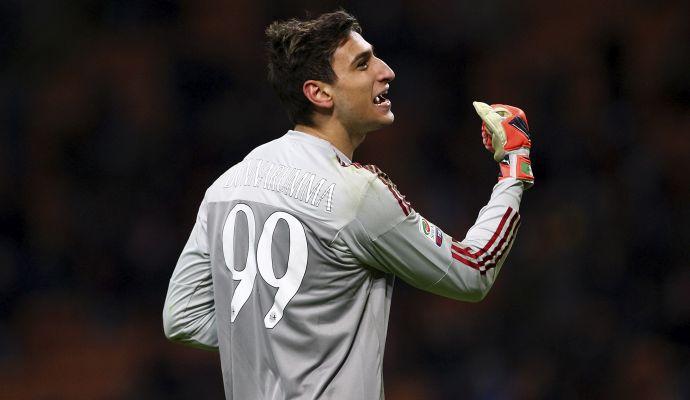 2017-18-06 - 18:30
Cristiano Ronaldo's departure from Real Madrid could have an impact on the Gianluigi Donnarumma sweepstakes.
The Italian prodigy broke hearts of Milan fans everywhere in midweek, when he announced that he wouldn't sign a new deal with the Rossoneri, allowing him to leave for free next January.
Last night, it was widely reported that Jose Mourinho and Manchester United were preparing a huge swoop for Cristiano Ronaldo and Alvaro Morata, reportedly worth €210 million.
On top of that, the Reds would also swap David De Gea, leaving Real Madrid without the need to buy a goalkeeper.
Seeing as one of the main pretenders for Donnarumma was Real, this would incentivise the Red Devils to chase the Italian goalkeeper.
It's a tough situation, one not made easier by Milan's current stance. Owner Li Yonghong wants Donnarumma punished and benched for a year, but this would force Milan to give the 18-year-old for free.
Were they to sell him before August, on the other hand, they'd pocket quite a bit for his services.