How the papers rated the referee in the Juventus-AC Milan game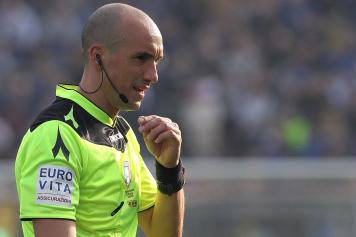 07 April at 11:45
The match involving AC Milan and Juventus became a controversial tie in the end, as multiple referee decisions went the wrong way.
Juventus picked up a 2-1 win over AC Milan thanks to two referee decisions that saw Milan not get handed penalties. Milan fan Moise Kean scored a late winner to hand Juve all three points.
The papers have criticized the refereeing on show, with Gazzetta dello Sport giving them a rating of 4.5 and Tuttosport rating them 4.