How will Juve manage the situation of their injured attacker?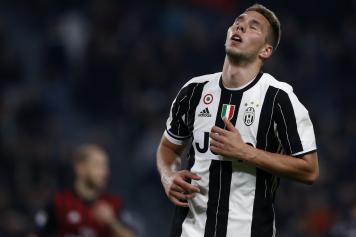 19 May at 19:40
The setting, the allegations of Allegri on the defensive stage, the injuries. The worst one of all was that unfortunate knee injury with Croatia that ended a most beautiful season. It was not a lucky 2017 for Marko Pjaca, taken and wanted strongly by Juventus in a complex market challenge with Milan. The deal with Dinamo Zagreb does not leave any remorse, Juve is convinced that he has a crystal clear talent (born in 1995, it should be remembered) and does not intend to push him to the exit door in such a delicate moment.
THE SITUATION - The Bianconeri leadership has repeatedly included Pjaca in their own destiny. He was not involved in any market dialogue, he might like Lazio (see Keita bargain) but Juve would not deprive such an important player (and paid little) for a young man like Keita who is due to expire in June. In addition, they reassured the Croat on his will to wait 100% physically next fall and re-launch himself as a precious player again next season. In short, Pjaca is in Juve's plans, without any shadows or doubts.