Ibrahimovic: From United to Milan passing by the MLS, the latest on his situation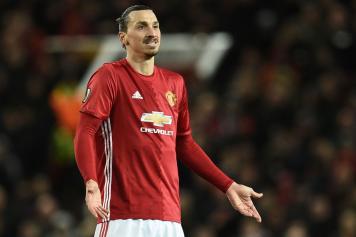 13 June at 21:28
Zlatan Ibrahimovic suffered a severe injury as his Manchester United seemed to be over. As the big Swede is set to become a free-agent, many clubs have expressed interest in the star forward.
According to Snai
, Zlatan Ibrahimovic
will likely play in the MLS next season
as they quote this possibility at 1.45. The second likeliest option would be a return to Manchester United (if Ibra recuperates quickly from his injury that is) as this option is quoted at 2.25. What happens if he takes the year off to recuperate from his injury? Well this option in slated in at 6.00.
And what about Milan? An eventual Milan return is quoted at 10.00 which is the same number as a potential Chinese league reunion (10.00). A move to Napoli, Malmo, Juve and Inter is only quoted at 25.00 where as a PSG return is numbered at 30.00. Finally a reunion between Conte and Ibra is very unlikely as the Cheslea option is valued at only 50.00.
As Ibra's future remains in doubt, many clubs have been evaluating him ....