Ibrahimovic: 'Me and Mourinho the same. Arrogant? No, self-confident'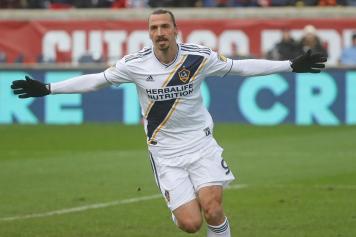 10 October at 13:55
Interviewed by the Daily Mirror
, Los Angeles Galaxy striker and Milan target defended his former manager at Manchester United Jose Mourinho, whose position at the club is critical, with Zinedine Zidane reportedly lurking in the background to replace the Portuguese.
"Jose is special first of all because he is a winner. He does everything to win," Ibrahimovic said.
"He knows football, he knows how to read games and can manipulate both the matches and the minds of his players. I remember when he arrived at Inter he made everyone play at 200%, but not for the club but for him.
"This makes him special. I was coached by Capello, who was a tough guy and imposed discipline. Mou does this, but also something else. He has a way of expressing things that convince you.
Ignorant people speak of arrogance, but in reality, it is self-confidence.There is a conviction of what one can achieve and arrogance?