Ibrahimovic reveals his attempts to veto PSG move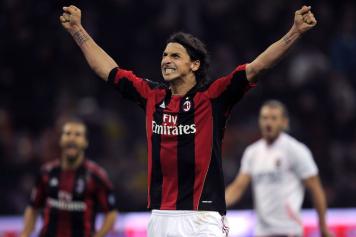 06 November at 19:15
In Zlatan Ibrahimovic's new autobiography, 'I am football', which will go on sale in Sweden this week, he confessed his attempts to prevent a move to Paris Saint-Germain when he played for Milan.
"One day I found five calls missed by Mino (Raiola) We heard and he told me: 'OK, Leonardo will call.' I thought: 'Leonardo?' Then I understood: 'Leonardo, sporting director of the PSG.' Then I said, 'Listen, I will not answer, Galliani has confirmed to me that they will not sell me.' But Mino told me: 'Yes, I know.'"
"When I spoke with Mino, I told him that we should make it difficult for PSG, that we would tell them that he wanted to keep the same salary as in Milan, I wanted to get them to say something like 'you are exaggerating, it is enough.'"
"Then I told Mino to add a bunch of things and I listed them one after the other. When we left, I told Helena, my woman, that they would never accept. There was no chance, but in just twenty minutes Mino called me back and what he said was, 'You have everything you asked.'"
For more news, views and features,
visit our homepage.