'Ibrahimovic would struggle to play in Serie B'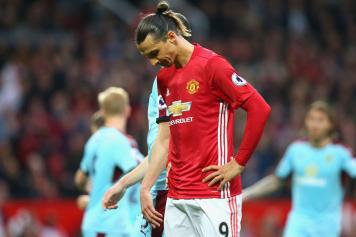 13 September at 15:40
Ternana manager Sandro Pochesci talked to Italian media at the end of his side's clash against Cesena yesterday night. The Italian tactician was pretty happy for his side's 1-0 win in their Monday night game but some of statements did leave journalists speechless.
Ternana are playing in Italy's Serie B (England's Championship) but
Pochesci believes Ibrahimovic would struggle to fit in.
"Ibrahimovic could struggle to play with us because his style would not fit with our'",
Pochesci told
Sky Sport after the final whistle.
"He [Ibra] loves to take the ball and play on his own, we play with two touches and Ibrahimovic had to leave Barcelona when Guardiola wanted to play this kind of football in Barcelona."
"Ibra can win games single-handedly, he doesn't need a team. You place him up front and everybody has to play for him, that's not how we play."
Ibrahimovic is currently out of action with a knee injury but will return to the pitch pretty soon. Luckily enough Ibra has already proved to be a perfect fit in Man Utd's squad.