Icardi: "I'm proud to play for Inter, it is a special club"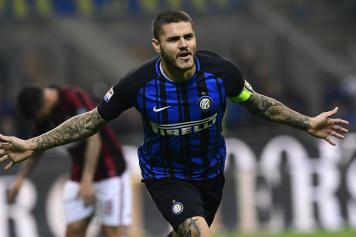 14 March at 15:15
To celebrate their 110
th
birthday,
Topolino (Mickey Mouse) magazine
has dedicated some of its latest issue to Inter captain
Mauro Icardi,
to give its young readers an insight into the Argentine's life at the club.
One of the questions put to him was how he felt becoming skipper of the club at just 22-years-old, Icardi replied; "It comes with a lot of responsibility and I suppose it's not normal at that age to be the captain of your club.
"It's in my character however, to face big challenges and to receive the armband of Javier Zanetti was an honour as he has given me so much help since I arrived here."
Asked what he hoped to gift the club in return, he stated that; "I hope many goals and titles that will bring joy and satisfaction to everyone."
On what games he remembers most fondly, he explained that; "The Champions League Final in 2010 and the 3-2 win over Milan in October when I scored a hattrick."
He continued by stating that; "We all want the best for Inter and we try to work in perfect synergy. We are like one big family.
Finally, who was his favourite Inter player and who did he consider the best in the world? "Javier Zanetti and Lionel Messi," was the swift reply.