Icardi: 'Argentina-Brazil never a friendly match. This is a new project'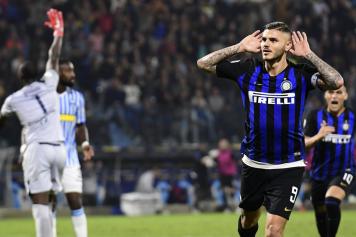 13 October at 17:45
Inter striker and captain Mauro Icardi has become a regular for the Argentinian national team after being overlooked for a long time. Now, the 25-year-old has recovered and will look to transmit his Serie A form to the national team.
"I am very well. This time I got in good shape and can train with the group completely, which did not happen during the last call-up,"
he told the media from Argentina's training camp
.
"We are trying to follow a new project, with many new players, with guys wearing the shirt for the first time to try and create something for the future, to have a base and to create something important.
"Argentina-Brazil is never a friendly match. There is a lot of enthusiasm. In the last tour, we played against Colombia, a great team, but playing with Brazil means a lot more, beyond that, it is not a friendly match on the pitch, it will never be.
"The team is getting ready to aim for something important, which is needed for this cycle," Icardi concluded.