'Icardi-Higuain - escape from Milan': The front pages of Italian newspapers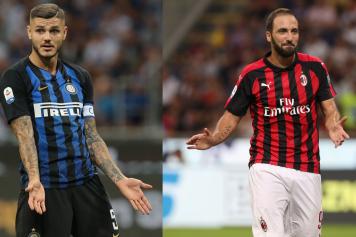 10 January at 14:00
"Icardi-Higuain: it's an escape from Milan". This is the title of the front page of today's edition of
Tuttosport,
, highlighting the situations of the strikers of Inter and AC Milan, respectively, both followed by the spectres of the market, between Juventus and Chelsea, between renewals and stomach aches.
Corriere dello Sport
and
Gazzetta dello Sport
also take stock of the situations of both players, both Icardi's renewal issues as well as Chelsea's interest in Gonzalo Higuain.
Click on the gallery to see the front pages of Italian newspapers.