Icardi's former agent: 'Wanda is hurting him. She only thinks about money'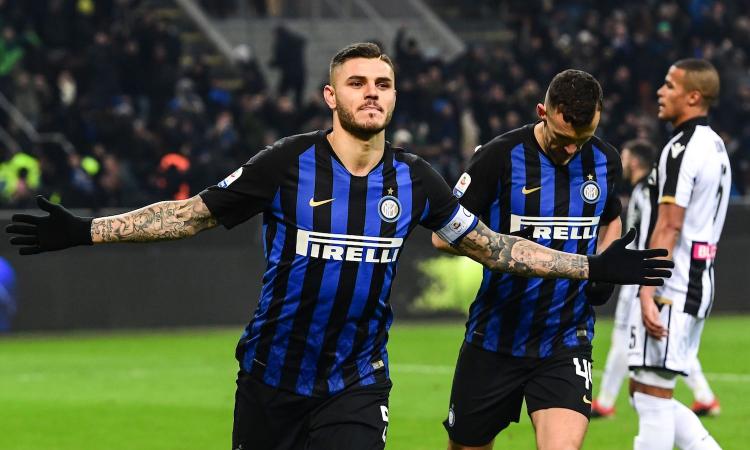 2018-19-12 - 13:05
Mauro Icardi's former agent, Abian Moreno, spoke to
Radio Sportiva
about the situation of the Inter captain as well as his wife-agent Wanda Nara and her influence on the player.
"Icardi as a striker has given a lot on the field, but he has a negative figure next to him, who thinks only about money. His work on the field is phenomenal, he has grown a lot in Italian football because his mentality and physique are perfect for the league," he said.
"But Wanda Nara thinks only about money and not of his image and values as captain of Inter. An agent can talk about a contract renewal, but it is the way that is very important. You cannot say 'the numbers of Icardi are these' and put everything on social media. She needs to go to Inter and talk and not put everything on the internet and the media," Moreno added.