Icardi's future is in doubt as Raiola might be behind an Inter revolution...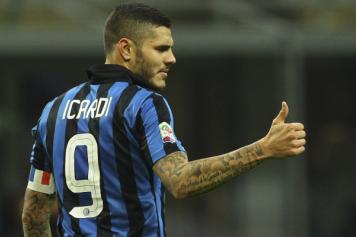 13 February at 20:28
Mauro Icardi's future is in doubt for the first time in a while as it seems like he could very well leave Inter this time around. According to
Calciomercato.com
, for the first time ever,
Inter are strongly considering a potential sale.
The Argentine star has always been a dividing figure as some players like him and others will just tolerate him.
A DEPARTURE? - Inter Milan started off this year with a bang but similar to past seasons, they always tend to struggle after the Christmas break. The nerazzurri management know that something has to change but to do so, they might have to make a big sale.
RIAOLA? - If Inter want to get a considerable chunk of money, they will have to sell either Icardi or Skriniar. According to sources, Skriniar is untouchable as of now so all the indications point towards Icardi. Another hint? Lautaro Martinez has been acquired as he could potentially be seen as an Icardi replacement. Real Madrid and Manchester United both have interest in him as
Raiola would love to work on this front
. Wanda is his agent but Raiola would like to replace the Italian entourage of the player who take care of legal matters. Raiola is ready to work with the involved parties as he has a good understanding with both Real Madrid and Manchester United...