ICYMI: Roma gunning for pair of Juve, Napoli targets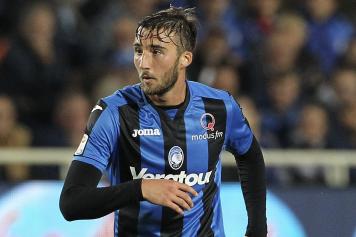 23 January at 09:30
In case you missed it, late last night we reported on a potential blockbuster pair of moves by Roma.
Per Sky Sport Italia, there is a new team that has entered the race to sign Italian starlets Bryan Cristante and Simone Verdi. Following Juventus' 1-0 victory over Genoa, the broadcaster announced that they are aware that Roma is in the hunt for the duo.
Regardless of whether or not they sell Edin Dzeko this month, the Giallorossi are preparing to make bids designed to bring the pair to Stadio Olimpico. However, any deal involving the pair will take place over the summer.
Atalanta will exercise their option to buy Cristante in June, at which time they will field offers for his sale. As for Verdi, he has already turned down a move to Napoli this month, citing his desire to remain with Bologna for the remainder of the season.
The news certainly comes as a surprise to Juventus, Napoli, and Inter Milan, who are all keeping an eye on the players.