Ilary Blasi: "I helped Totti move on from the retirement trauma..."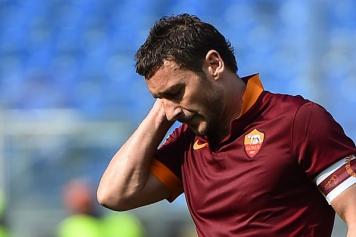 04 October at 20:21
Illary Blasi spoke about Francesco Totti's retirement in an interview with the paper
Oggi
, here is what she had to say on the matter: "It was a great day, it was incredible. I asked Francesco to do the tour of the stadium by himself because that was his moment. Even so, he preferred to do it with his entire family. He was emotional, sad and scared, which is why I tried to be to most useful possible for him".
FUTURE - " These football players have a great career but it ends quickly. They know it from the start but they are never prepared when the time comes since time goes by so quickly. Football was a passion for Francesco, it isn't easy to walk away from it. We both had lond conversations on the matter as I tried to help him understand that changes can be positive. He was so used to the adrenalyn rushes that you get at the start of a game but it is now up to him to move on. We are his family and we will always be beside him. He seems happy but let's see what the future holds...".