Iniesta opens up on depression and how Mourinho 'created the Barcelona-Real hatred'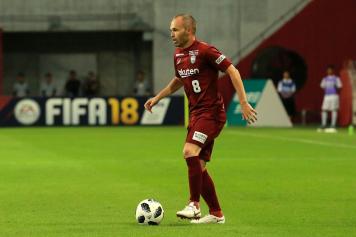 26 November at 14:15
Former Barcelona and Spain midfielder
spoke to La Sexta
about many issues, including his battle against depression and the rivalry between the
Blaugrana
and Real Madrid and what heated it most.
"People are moved by the desire to do things and in such a situation you have nothing, you do not feel things. You have to take pills to be able to sleep. When you suffer from depression you are not yourself. When you are so vulnerable it is difficult to control the moments of your life," he said.
"Barcelona? I could have spent my whole career there, but I could not give 100% to the team. The hatred between Barca and Real Madrid was created by Mourinho. He was the key component of the bad relations between the two clubs in that period (2010-13).
"The situation exceeded any limits and it also hurt Spain and my fellow national team teammates. It was surreal, we did not see the usual rivalry but hatred, the environment had become unbearable.
"The World Cup? When Lopetegui left, it was not a good thing for us, it could not be in any way and normally the bad start ends just as badly. I spoke with Hierro before the last game, I did not understand his decisions. I respected them but did not share them. My only interest was to go as far as possible in the competition," Iniesta concluded.