Iniesta unsure of Barca future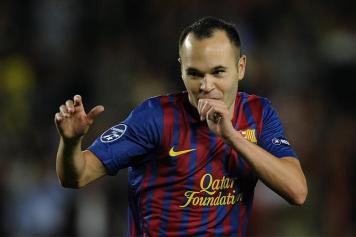 20 April at 20:20
Reports out of Spain today cover the disappointing second leg result and what it means for Barcelona going forward. From Diariogol.es reports about Barca and especially Iniesta's futures:
The cycle is over. The project of Luis Enrique has bottomed out. Defeats against Paris Saint Germain (4-0) and Juventus Turin (3-0), backed by the French on the sidelines, have marked the end of a stage at the Camp Nou.
Now the team thinks only of the classic next Sunday. It is the last bullet left to the Blaugrana to not have to settle for the Copa del Rey in the middle of April.
In the meantime, the volume of work grows in offices. The announcement of the departure of Luis Enrique already put the gears in motion and the elimination from the Champions League has failed to ignite all the machinery.
Those responsible for renewals and the market need to get the best players in order to guarantee a project and also to prevent them from going to Real Madrid. Antoine Griezmann, Bernardo Silva or Marco Verratti are just some of the names that sound in the city.
However, not all concerns are focused on business. The lows and exits chapter is also open. There are several players in sights that could give a surprise in summer and leave the Camp Nou.
Andres Iniesta is not under the spotlight, but not at his best. His role has been relegated to the background this season. As happened with Xavi Hernandez, the man from La Mancha has gone from being the starter to being the revulsive or to contest only the most important matches.
Fuentealbilla wants to stay in the club, but not in these conditions. Although his tempered character says otherwise, Andres wants to always be one of the protagonists.
The captain finishes contract in 2018 and his renewal is in the oven, although he may never get out. The offer does not meet the economic expectations of Albacete. In addition, Iniesta wants to know the new project before deciding what to do in the short or medium term, and the truth is that nothing is known about this plot yet.
From the environment of the footballer they recommend that you leave the club this summer or next, without renewals in between. "Get out of here". They point out to him that the Barça is in free fall.
In addition, if as many media point out Ernesto Valverde ends up being the new coach, he does not paint much better the future of the team. We will see what weighs more on the final decision of the midfielder: whether the money, the project or the shield