Injured Mertens to skip next Napoli match against Lazio?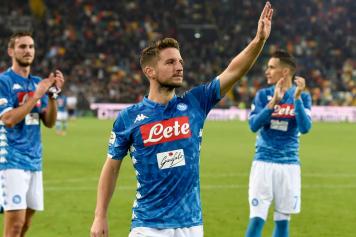 17 January at 17:30
Napoli are set to host Lazio in Naples at the weekend, as Serie A resumes after the winter break. However, alarm bells are ringing for Carlo Ancelotti's side as Dries Mertens may not be available for what promises to be a hard-fough clash.
Mertens did not train with the rest of the team today but instead on sand, with a personalised training routine. Ancelotti seriously runs the risk of not having the Belgian available for the Lazio game - only time will give us a clearer picture of the situation.